Innoracks

// Review
27 June 2015

By: Andrew Cassidy
Location: Sydney

In the seventies it was occy straps, in the eighties it was all about using your legrope, in the nineties it was fancy webbing straps with one-way buckles, in the noughties it was lockable straps and now, in the teenies, we have Innoracks to fasten our pride and joys to the roof racks (no, not the kids).

Innoracks are the latest in engineering excellence from the US that are now available in Australia.

These interesting contraptions attach to either end of your existing roof rack crossbars and contain rubber coated, stainless steel cable straps to secure a couple of decent sized SUPs to your car. The straps are tightened using a built in ratchet mechanism and then locked with a key, ensuring the boards don't fly off while driving up the highway and don't go for a walk while parked outside the bakery during a post surf feed.

It takes a little while to get the components set up and put on your crossbars the first time, but once this is done and you know how they work - popping them on is a breeze and only takes about two minutes to do all four parts. Loading a board, tightening the straps and locking the ratchet are super easy and much quicker than other types of lockable straps on the market.

Australian supplier: david-hill-y8wd.squarespace.com

Highs:
- Great quality materials and workmanship.
- Easy to put on and take off your crossbars (after the first time).
- Includes adaptors for different kinds of crossbars.
- Includes foam crossbar pads for board protection.
- Holds boards tight without denting rails.
- Boards can be loaded and secured from one side of the car.
- Easy to tighten straps with numb fingers after a cold water session
- No annoying hum while driving at speed.
- Can take all kinds of watercraft, even a canoe.

Lows:
- Need to be removed if you're driving around without a board on the roof.
- Need very wide crossbars for very wide SUPs (because the Innoracks use up some of the width).



Nice package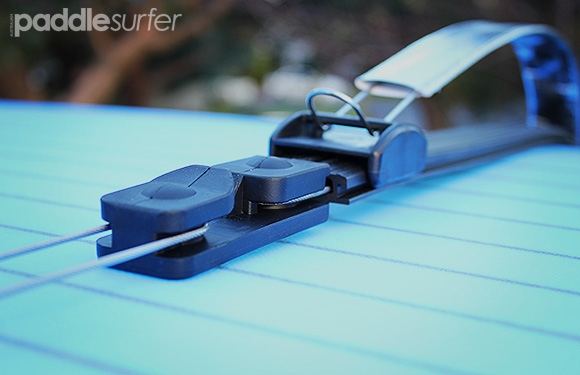 Advanced engineering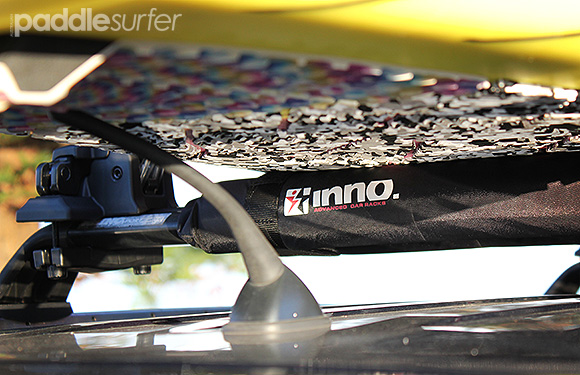 Foam crossbar pads



Highly secure key locks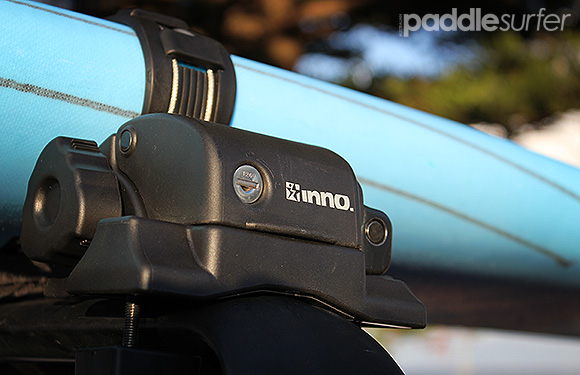 Easy ratchet tightening knobs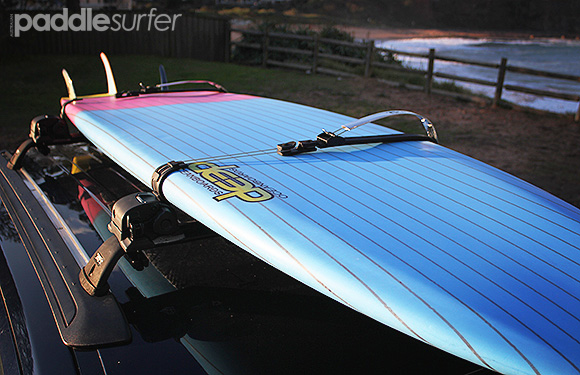 Locked and loaded