SIL Apparel

// Review
20 November 2015

By: Andrew Cassidy
Location: Sydney

Itís not every day you come across a super high quality, paddle specific, clothing brand that is designed and made in Australia. SIL Apparel (short for Stuff I Like) has recently launched its new line of boardshorts and action shirts around the country. And boy is it good stuff.

The gear has been designed for the surf and yoga crew but Australian Paddle Surfer has been testing it out on the SUP and it works a treat. You wonít find pretentious, self-promoting logos plastered all over these items Ė just good quality, no nonsense, functional pieces.

The boardshorts come in a couple of different styles Ė a more classic cut and a retro style. Both look and fit great. The classics fall just above the knee and have the very versatile tie-up front so you can make them nice and tight to avoid those embarrassing moments in the surf while the retro ones are a touch shorter and have a snap button and zip fly. The latter would look right at home if you enjoy working on your soul arches and drop knee turns on your ten foot plus SUP.

Both styles come in lots of different patterns and colours but all in super-light, fast drying fabrics with just the right amount of stretch.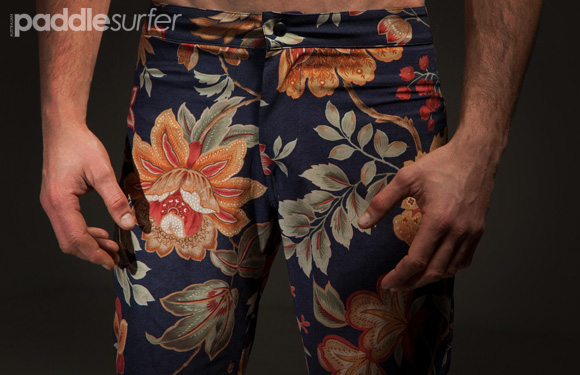 The boardies come in a couple of styles and lots of colours

The action shirts are made from a breathable performance fabric which has minimal water absorption, keeping it nice and light when wet. They are great for SUPing due to their UPF 50 plus sun protection and they are thick enough to provide quite good wind resistance. The cut is super sleek and has a subtle drop tail design so itís less likely to ride up when crouching down to pull into the barrel. They come in muscle shirt, short sleeve and long sleeve versions. The long sleeve one has a thumb hole to keep the sleeve snug around the wrist and is great for those long paddles in the sun so the top of your hands donít get burnt.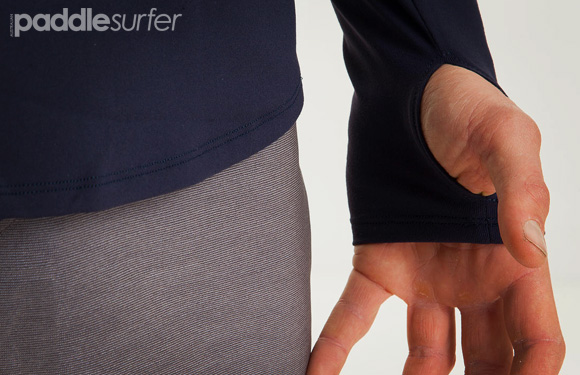 The functional thumb hole on the long sleever

Youíll find SIL Apparel at some of the big SUP events so make sure you stop by their tent, say hello and check out their stuff. You can also purchase all the gear directly from their website: www.silapparel.com


The classic boardies and the short sleeve shirt in action